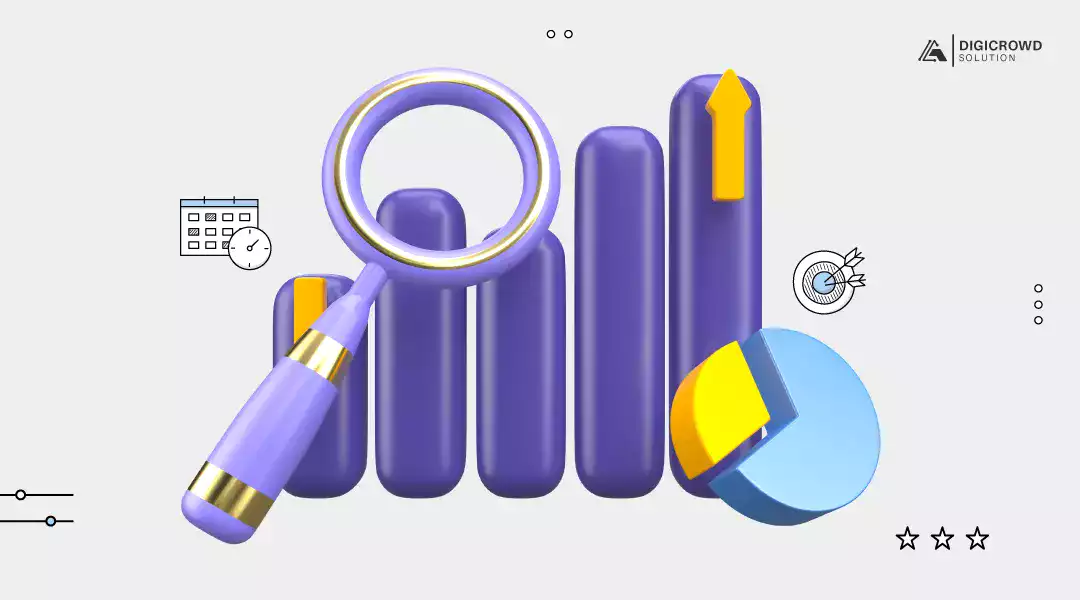 Drive Business Success with Performance Based Marketing
Digital marketing has become such a buzzword that the term itself has lost its original meaning. In reality, a wide variety of digital marketing approaches exist, with more entering the market and expanding their channels and capabilities every day. The ability to track how much you've spent and the results from that investment is crucial, making performance based marketing in Lucknow a top priority. As everyone knows, marketing is crucial to the success of any business. Despite its importance, marketing has always been a tough nut to crack because it connects the buyer as well as the vendor. Big companies have been losing a lot of money in marketing for decades because they haven't had access to reliable data showing which aspects of their strategy worked and which didn't.
One of the most cutting-edge approaches that make use of the digital innovations currently available is to conduct a thorough examination of your marketing strategy and fine-tune it for maximum profit.Performance marketing is an often-ignored tactic for digital marketing. In performance marketing, the advertiser gets charged only when achieving a desired result. When a viewer takes an action, such as visiting their page or buying something, they receive payment.
What is performance based marketing ?
The term "performance marketing" is used to describe an approach to online advertising in which companies only pay for advertising services when they see results (such as a click, a sale, or a lead). You could also call it "performance-based marketing," which describes the emphasis placed on actual results rather than just ideals.
It's a method of advertising that aims to generate a set quantity of money within a specified time frame. There are a wide variety of key metrics within any company platform, and they can be connected to everything from lead quality to lead flow to conversion rate to target audience retention to loyalty.
Advertisers use performance marketing when they team up with agencies or publishers to create and display ads for their business across a variety of performance marketing channels, such as social media, Google search, videos, embedded internet content, and more. These marketers forgo the standard method of advertising payment in favor of one that is tied to the success of the ad in terms of clicks, views, shares, and ultimately, sales.
When you use performance marketing, you can coordinate your channels' operations with minimal wasted time and effort. Furthermore, it enables the customer to get the most out of their money regarding marketing expenditures. The primary purpose of Performance-based marketing in Lucknow is to cut down on wasted spending and ensure that every payment goes towards achieving marketing objectives.
Kinds of Performance-Based Marketing
Performance marketing relies on several subsystems, each of which has its own goals and methodology. Most of the major performance marketing strategies used by advertising agencies and their customers to increase website visitors are described here:
Social Media Marketing
To improve exposure and traffic, this marketing strategy heavily relies on social media networks. Content like that featured on social media platforms such as Facebook, Instagram, and Snap chat is a prime indication of the way social media marketing can be put to use.
Given that a sizable demographic of today's global population regularly engage in social media use, it makes sense to focus marketing efforts there. As more ad formats or rather targeting choices become available, marketers have a better toolkit with which to develop and test their campaigns and optimize for key performance indicators (KPIs) like CTR, CPC, and return on investment.
Native advertising
As a form of sponsored content, this type of advertising blends in with its host medium. The goal is to spread awareness of a product or service without drawing attention to the fact that it is an advertisement.
Native advertisements have a format that is consistent with the medium in which they are displayed. They don't pop up in the user's face as other ads do but instead are tailored to the specific information a user is looking for. Cost-per-thousand impressions (CPM) and cost-per-click (CPC) are the most frequent monetization strategies for native ads.
Content Marketing
One of the primary goals of content marketing is to impart useful information to readers. With content marketing, you put your brand in the context of the user by giving them relevant information they can use. A few examples of content marketing channels are weblogs, case studies, eBooks, and more.
Search Engine Marketing (SEM)
It is essential to have a site that ranks highly in search engine results pages (SERPs) because search engines are where most people begin their online research (search engine results pages). Cost-per-click (CPC) models dominate performance marketing, especially for sponsored content. Many performance marketers count on content promotion and landing pages that have been built for search engine optimization (SEO) for their organic search engine marketing efforts.
Paid Search Marketing
Sponsored ad clicks are a type of marketing in which businesses pay to promote their products. Google and Yahoo are the most common search engines used for this purpose. In other instances, the transaction is completed concurrently with each display of the ad on the search engine results page.
The Role of Performance-Based Marketing and Its Benefits
With digital marketing's bright future in sight, now is the time to start leveraging performance marketing channels to expand your advertising to suit your business's needs without spending a lot of money.
Performance marketing is an innovative strategy for reaching a wider audience and increasing exposure, all while collecting useful information. Not only that, but the benefits continue. You'll find that expanding your business is less of a challenge than ever before when you reap the benefits of all that performance marketing has to offer, from native & affiliate advertising to backed social media content.
The advertising fees for conventional display ads were being paid upfront without being tied to any particular action being taken by the advertiser's target audience. When it comes to measuring the efficacy of a marketing program, nothing beats the performance marketing industry because advertising fees are paid only upon the completion of a purchase or lead.
In this light, the value and benefits of performance based marketing in Lucknow become more apparent. The potential performance marketing benefits it affords us are as follows.
Check the return on investment in real time
There is no restriction on your access to information about what has or hasn't worked for you. Through the use of performance-based marketing, you can establish objectives and rest assured that a thorough evaluation of your accomplishments and setbacks will be delivered.
Any time a customer reaches out to you subscribes to your service, or registers for your product, you will have instant access to their specifics. Tracking your advertising budget's return on investment is simple, and using that data, you can zero in on the channels that bring in the most money.
It can be tracked and measured.
In performance marketing, businesses only pay when their ads result in actual purchases. A consumer's defined action—such as purchasing an advertised product and perhaps signing up for services the basis for every sale. Instead of throwing money at traditional forms of advertising without knowing whether or not it will pay off in sales, you can now monitor every click on your ads.
When it comes to performance marketing, you won't have to rely on guesswork because everything can be tracked. Results-based marketing allows for precise evaluation of the success of a promotional campaign right down to the individual user's level of engagement with the website.
Enhance your KPIs
KPIs, or key performance indicators, are measures used to gauge accomplishment. The importance of knowing your KPIs and continuously improving them in light of changing requirements and objectives cannot be overstated. Your key performance indicator could be anything from the percentage of sales made to new customers or the rate at which new customers convert into paying ones.
Performance marketing allows you to track your progress and instantly see how well certain metrics are doing. Your key performance indicators (KPIs) can't stay the same, but performance-based marketing may help you strategize and optimize them with focused aims and constructive upgrades that adapt to the evolving demands of your business.
You can reach more people with your ads when you use performance marketing
If you can get enough people to produce content online about your business, you'll have a considerable number of marketers at your disposal. To a much greater extent than you do, most of these publications have access to specialty markets. Your sales could improve if you tailored your message to specific demographics and industry niches. Affiliates can help you reach customers you might not think to target on your own. For instance, they might have a website aimed at stay-at-home moms, exposing your products to their dedicated audience and potentially increasing sales.
Reimbursing for the desired behaviour
When compared to other marketing methods, where you pay for everything up front, this one only requires payment upon completion of the agreed-upon objectives. For young businesses with limited resources, such as startups and smaller companies, this is a tried-and-true method.
Who benefits from effective marketing
Marketing is the process of raising consumer awareness of your business and its offerings through various methods. Targeted marketing directs your advertising to the people who are most likely to buy from you. Nonetheless, raising people's consciousness involves more than just showing off a logo or photo of a product. An educated consumer base is essential to any thriving economy, and that's exactly what marketing helps to foster.
Effective marketing helps consumer's bridge knowledge gaps by disseminating information about available options and encouraging them to make purchases that will improve their lives or address unmet needs. Growing a company's bottom line is the goal of any advertising campaign that may help get the word out and boost returns. Businesses aren't the only ones who gain from marketing; communities do, too.
With the help of performance based marketing in Lucknow, you can develop a flawless strategy for advertising your company's goods and services that are founded entirely on the achievement of predetermined objectives. Performance-based marketing is sure to pay off if you employ the proper strategies and key performance indicators (KPIs).
When it comes to digital marketing, Digicrowd Solution is committed to providing only the most effective services and products. We employ real-time intelligent strategies to deliver the desired outcomes in the shortest possible time frame.