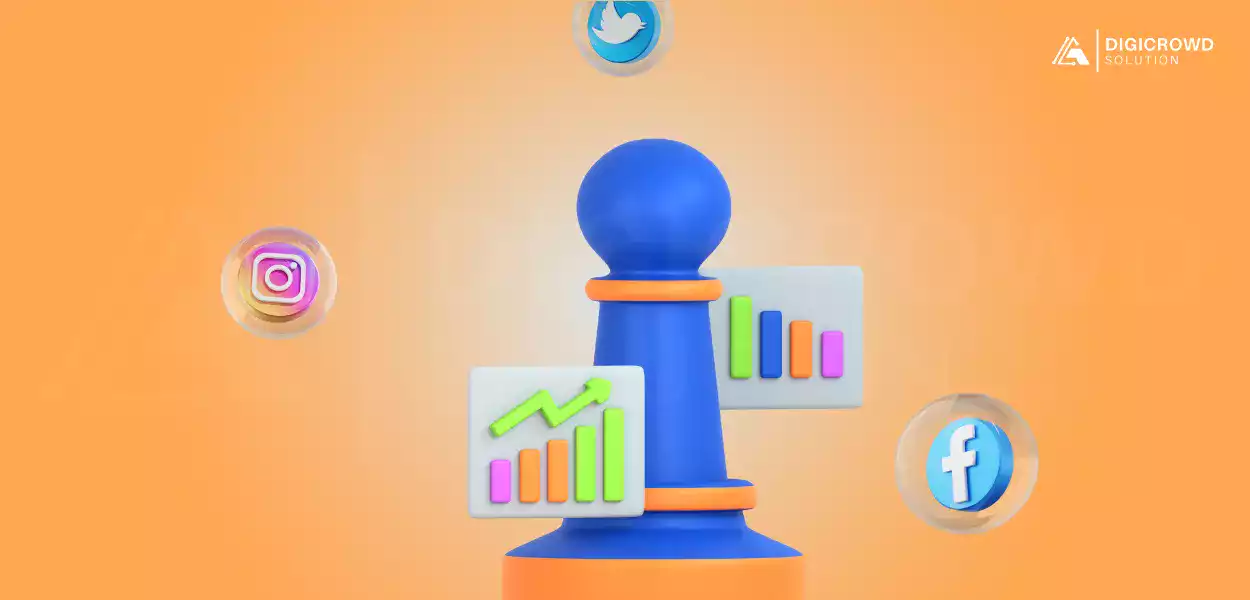 Get Ahead With These 7 Social Media Management Strategies
As a business owner, success depends on putting good social media management strategies into practise. You know that building and managing an effective social media presence is essential to success. With the right strategy, you can boost engagement and reach an even wider audience than you ever dreamed of. But social media management can be a lot of work, and it's easy to get overwhelmed or miss important steps along the way. This is the reason we put together this comprehensive guide to social media management strategies, with tips and strategies to help you get ahead in the digital world. We'll start by looking at the basics of social media management strategies, including setting goals and creating a content plan. We'll then move on to more advanced topics such as optimizing posts for maximum engagement and leveraging analytics to maximise your efforts. By the end of this guide, you'll have all the knowledge you need to create an effective social media management strategy that will bring your business success in no time!
Understand the Basics of Social Media Management
Social media management, at its core, is about understanding the basics of all the different platforms your brand uses. A thorough awareness of your target market and the capacity to adapt your content and messaging to each platform's specific features are necessary for effective social media management. Each platform has its own unique audience, tools, and style, and understanding them is key to building a successful presence across any or all of them.
For example:
Facebook: This platform requires knowledge of page settings, updates and how it handles ads, photos and videos.

Twitter: Twitter has its own lingo and presentation style and requires a good understanding of hashtags to get maximum impact with content.

Instagram: This is a visually driven platform, so it's important to establish a consistent aesthetic that appeals to your target audience.

LinkedIn: This network is best for company branding, so understanding the different profile types is key to maximising your reach.
No matter which platform you use for social media management, learning the basics is instrumental in creating an effective social media management strategy that results in more followers and engagement from key audiences.
Keep Your Brand Consistent With Social Media Management Strategy
When you're managing your social media presence, consistency is key. Sticking to a unified aestheticacross all of your channels can help create a brand identity that's recognisable and memorable. Developing a social media management strategy is equally important to maintaining a consistent tone across all of your platforms, conveying the same underlying attitude in each post whether it's lighthearted and humorous or serious and informative. That way, potential followers become familiar with and come to expect a certain level of quality from your content, building trust and loyalty to your brand. Further, having set guidelines for the type of content you post can help streamline the process and prevent confusion or chaos when multiple members of a team are working on social media management. These guidelines should be flexible enough to keep the content interesting, but rigid enough to still represent the values and vision of the company.
Use Automation in Social Media Management Strategies to Save Time.
Managing all of your social media accounts manually can be time-consuming, automation tools can help save you time. Using automated tools, social media management strategies can be improved. Automation allows you to schedule posts in advance and set up triggers to respond to customers on autopilot. This can give you more control over when and how often you post and allow you to focus your energy on other tasks.
There are many automation tools available, so it is important to find one that best fits your needs. Some popular automation tools include:
Hootsuite

Buffer

Sprout Social

Crowdfire

CoSchedule
Using tools that let you publish and manage postings across numerous platforms at once can considerably improve social media management strategies.These tools allow you to create and manage posts across multiple platforms at once, which makes it easy for you to keep up with the latest trends in social media management and save time by streamlining the process. Additionally, some of these tools offer analytics capabilities that enable you to track the performance of your posts and make data-driven decisions about your content strategy.
Analyse and Refine your Social Media Management Strategies
To ensure your social media management strategies provide the most value for your time and effort, it's essential to track and analyse its progress. After all, understanding how you can improve and refine your strategy is key to achieving success.
Define Your Goals
Setting clear objectives for what you want your social media presence to accomplish is the first step in creating effective social media management strategies. The first step in refining any strategy is defining the goals you hope to achieve. Are you aiming to increase brand awareness? Drive traffic to your website? Generate more leads or conversions? Having concrete goals in mind will help you determine which social media management strategies are working and which need improvement.
Measure Your Results
Once you have identified your desired outcomes, set up systems to measure the performance of each post or campaign against these goals. These social media management strategies will help you determine what works and what doesn't and give you the data-driven insights needed to refine your approach as needed.
Refine Your Approach
Finally, use the data collected from tracking and analysing your results to make adjustments as needed. This could involve changing up the content mix, adding new visuals, optimizing post times or experimenting with different platforms. Taking a regular look at your metrics will help ensure that adjustments are made in a timely fashion based on real-time results. Social media management strategies can be successfully optimized by continuously monitoring metrics and making necessary modifications.
Develop a Process for Responding to Reviews and Comments
In a world where customer feedback is key, important to have an organised approach to responding to users comments, reviews and questions. Developing a process businesses must put into action a clear Social media management strategies that includes assigning roles and responsibilities, setting deadlines, and tracking user responses can make monitoring social media easier. Here are some steps you can take to create an efficient process:
1. Start by creating a system of responsibility:
Assign a team member or team members to be in charge of user engagement and responses. This will ensure that your team is ready to immediately respond to any questions or feedback from users. Implementing social media management strategies can also facilitate teamwork and guarantee that your brand's messaging and tone are consistent across all platforms.
2. Set response times for different types of content:
for example, assigning a set amount of time for responding to comments, reviews, or messages. This will help keep your team on track and ensure that each response is replied to in a timely manner.
3. Create processes for tracking each user's:
Response so you can monitor the progress of each communication thread and review any changes that need to be made going forward. This will help you identify areas where you need improvement and adjust your strategies accordingly.
By developing an organised approach to social media management, your company will be better equipped to handle user comments and reviews quickly and efficiently, leading the way for happy customers who spread the word about your brand!
Monitor What Others Are Saying About Your Business
Staying on top of what people are saying about your business on social media is a key part of social media management. It's important to keep an eye out for any negative comments or reviews, as well as to respond in a timely way to customer service inquiries and requests. By monitoring what others are saying about your business, you'll be well-positioned to take advantage of any positive comments or feedback and use them to promote your brand and services. In order to better inform decisions and increase customer satisfaction, a good social media management strategy plan comprises monitoring and analysing social media interactions.
You'll also be able to see any problems your customers might be having and address them quickly. Monitoring conversations related to your brand can also help you identify potential opportunities to connect with new customers or engage with existing ones. Here are some key strategies for monitoring social media conversations:
Utilise keyword searches: By using keywords related to your industry, products, or brand, you can easily track down relevant conversations happening across different social media networks.

Setup keyword alerts: Use platforms like Google Alerts or Talk Walker Alerts that allow you to set up automatic notifications whenever someone mentions one of your keywords.

Monitor influencers in your industry: Follow key influencers who are active on social media and use their insights and opinions as a way to gain valuable insight into the topics that matter most in your industry.

Make use of analytical tools: Make use of analytical tools such as Sprout Social or Hootsuite, which offer great reporting features so you can track engagement levels and identify any areas where further improvement can be made.
Following these strategies will give you the insights needed to provide an outstanding customer experience through social media management.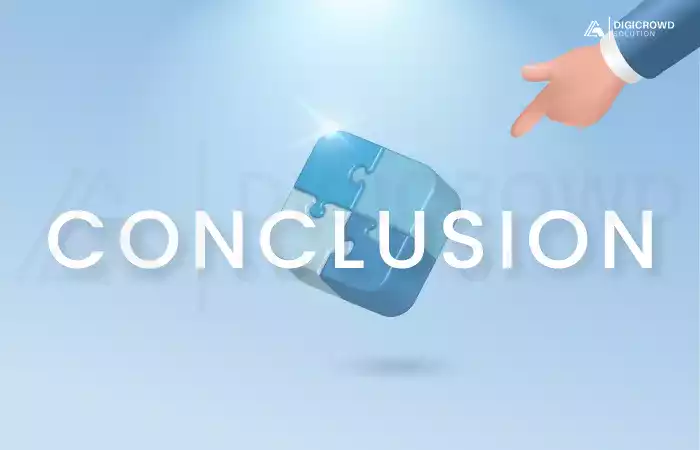 Conclusion
From staying organised with scheduling to keeping on top of analytics and trends, there is a lot to consider when it comes to social media management. Although it can seem daunting, there are a few key of social media management strategies that can help make the process smoother and more manageable. Organize campaigns, schedule content, make use of analytics, and keep up with trends and customer feedback to remain one step ahead. By utilising the right tools and right social media management strategy, social media managers can develop an effective, efficient strategy for managing their accounts, better engage with their audience, and make the most of their time, money, and resources.